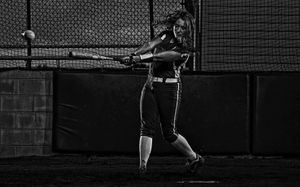 SOFTBALL PERFORMANCE
Softball performance training largely mirrors baseball performance training. Softball is a sport that demands quick, aggressive bursts of movements that demand efficiency, precision and minimal reaction time latency. Movements range from complex weight transfers and rotational movements to simple acceleration. Elite Performance takes the guess work out of softball performance training.
PROGRAM FOCUS:
DYNAMIC ACCELERATION
ROTATIONAL STRENGTH AND STABILITY
CORE STRENGTH AND STABILITY
HIP STRENGTH AND MOBILITY
EXPLOSIVENESS
REACTION TIME
SMALL GROUP - PERFORMANCE TRAINING
The heart of Elite Performance Training is our Small Group Training program. We offer classes Monday through Friday to meet the needs of today's busy athlete. Our small group training classes offer players an opportunity to train with athlete's in their same development range. Our science driven training curriculum will help you reach your goals and take your game to the next level! We offer a variety of classes to meet the diverse needs of our athletes. Classes range from 60 - 90 minutes. Click Here to experience a Free Performance Evaluation Session.
Small Group Training Schedule - Offered Monday thru Friday / Year-Round
Development (Ages 7-10) 4:30p - 5:30p & 5:30p - 6:30p
Advanced (Ages 11-14) 5:00p-6:30p & 6:00p-7:30p
Competitive (Ages 14-18) 5:30p-7:00p & 6:30p-8:00p
SOFTBALL TEAM PERFORMANCE TRAINING
Softball Team Performance Training is a science driven program that helps players learn the proper way to become faster, quicker, balanced, & stronger. This program is the perfect opportunity to prepare for the season and bond with teammates.
Training sessions take place at either our state of the art training facility in Chesterfield or at the team's practice location. Team Training programs are built to be Softball relevant with medicine ball strengthening, body-weight resisted power development, energy system development, and speed ratios that apply directly to specific sports demand.
PRIVATE - SOFTBALL PERFORMANCE TRAINING
Private training with an Elite Performance Specialist can help you reach your goals for the upcoming season & beyond.
Private 1-on-1 Sessions | 7 days per week | 6am-9pm
Training Offered:
Sport Specific Movement Training
Speed & Agility Training
Strength Training
Showcase Preparation Training
Nutritional Advice
Call 636-346-1371 to schedule your session today!